A BRAND OF EXCELLENCE
Guarantee of 100% Iberian Black Pork of excellence.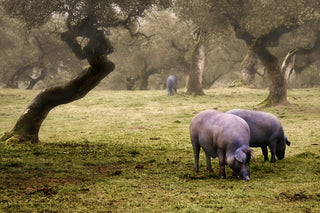 Black Pigs
Pigs raised in the cork oak forests, in freedom, with a natural diet in all stages of their growth.
PROCESS
The improvement of each piece corresponds to a slow ageing.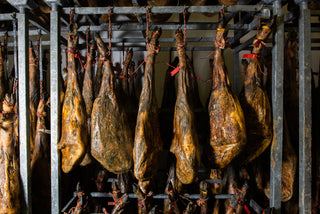 Tradition
The quality of the meat combined with our traditions passed down from generation to generation.