Our Story
With over 26 years of history in the art of creating Iberian black pork products, Pata Negra is more than an iconic brand between generations, it is synonymous with quality, tradition and excellence.

We keep alive an art with a Portuguese soul, bringing you the unmistakable flavour of the purest Iberian pork.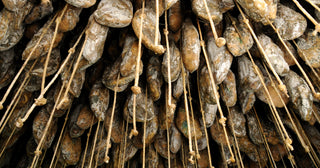 The Origin of Pata Negra Iberian Ham
At Pata Negra we value and put into practice the knowledge inherited from past generations, in order to present a final product of excellence.

Each piece is synonymous with tradition, flavor and the reflection of a meticulous process that goes from salting, to curing and aging in cellars.

We remain faithful to our origins and praise the authenticity of the Iberian breed that determines the flavor and aroma of our products.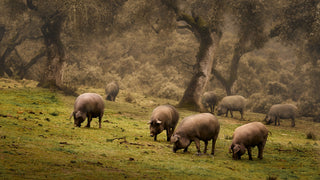 The Secret of the Iberian Black Pig
The Iberian Black Pig is a breed originating from the Iberian Peninsula. Characterized as a unique breed due to its very unique eating habits, as it is raised primarily on acorns and grass in the pastures of Portugal and Spain. This unique diet gives the meat a distinct flavor and texture, as well as a high level of unsaturated fat which is considered healthier.

The Iberian Black Pig is highly valued and appreciated in gastronomy due to its exceptional meat and unique qualities.